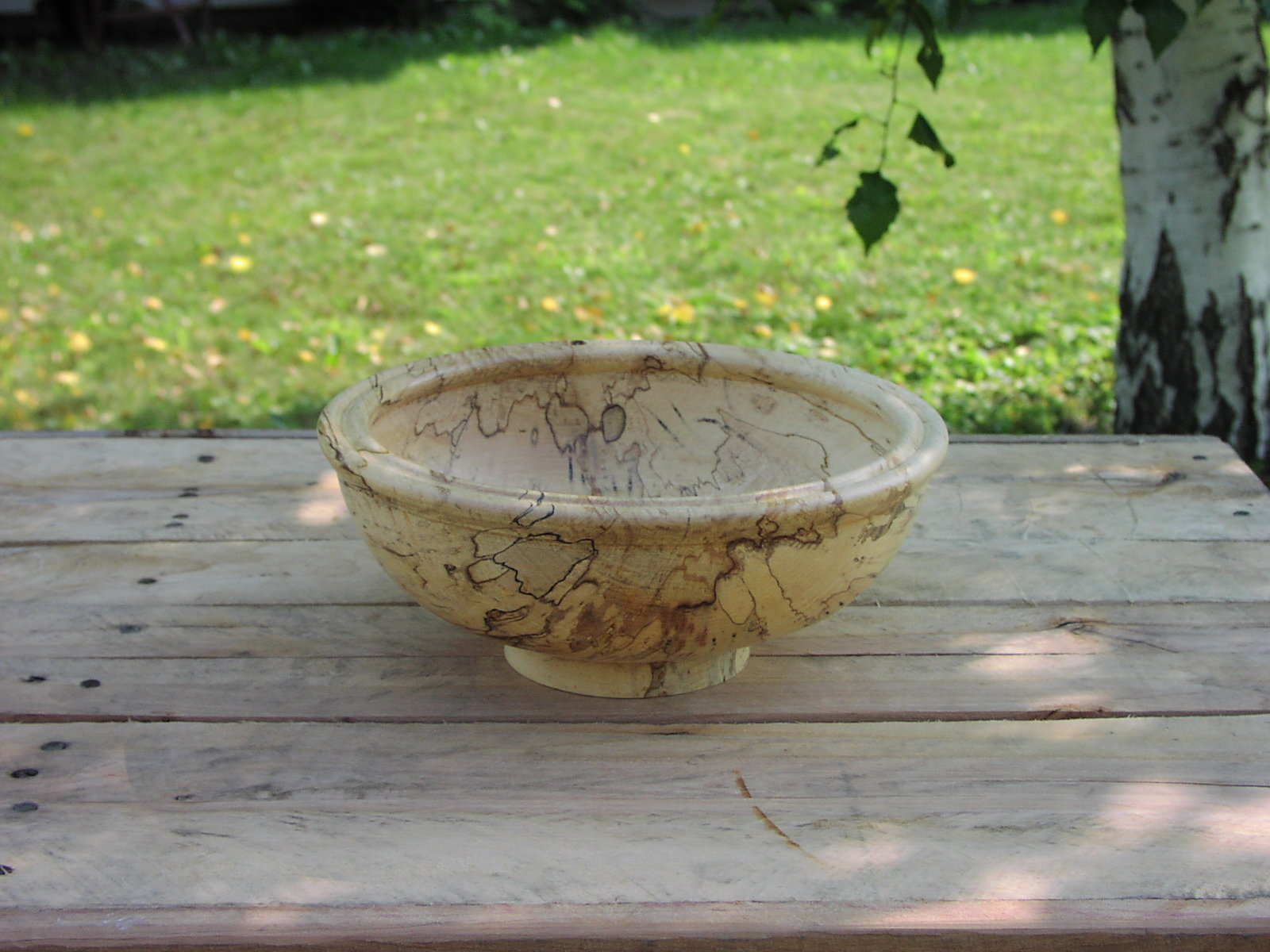 Spalted Maple Bowl
WHO I AM AND HOW I TURN.
I am a hobby woodturner interested in shareing information with other turners as a means of improving my skills, helping others improve their skills, and generaly promoting the Art & Craft of Woodturning. I am a forth generation woodturner and a member of the Central New York Woodturners Club as well as the A.A.W.
Although I have sold some of my work at craft shows, I do not do consignment work, I simply sold some of my work to reduce the clutter and restock my turning supplies.
All of my turnings are done on a Jet Mini Lathe. I use bench top tools mounted to home built cabinets stored in my garage. The cabinets have casters and most of my work is done outside in nice weather.
I don't get to do much turning in the winter since tempratures here in Syracuse can drop to well below zero and my little heater is not capable of warming the garage once it goes below freezing outside.
With the exception of some small pieces of Ebony, all the wood I turn is free wood. Much of it comes from storm damaged trees, tree trimmings, donations, furniture factory end cuts and rejects destined to be chipped and burned.
I am including pictures of my work and a link to one of my favorite sites. I hope you enjoy what you see.

I have also included a link should you wish to contact me.